You said "Yes!" and now it is time to plan your wedding. Little did you realise just how many moving parts and myriad details there are to create your perfect day!
Getting married can be a nerve wracking experience. Whether it's during the planning phase or on your wedding day, there are some tips and techniques that you can use to calm even the most stressed out bride!
"Letting the emotional overwhelm and tension be released from your body regularly is one of the best things that you can do leading up to your wedding day."
1. Wedding Planner Book – Keeping all of your information in one place and ticking things off as you go makes a huge difference to your piece of mind. There is nothing quite like the stress of losing contact details or important information. You can purchase these yourself or some Marriage Celebrants or Event Planners will gift you one.
2. Support – Do you have a good team around you? Make sure that the suppliers you have hired are there to help make your day run as smoothly as possible. Also, don't forget to delegate to your partner, bridesmaids, friends and family, there is no need to turn into a Bridezilla but those who love you will love to help! 
3. Meditation – Many of us already have a practice that we use on a regular basis but times of overwhelm and stress are the easiest times to forget them. Make sure you create space to continue with your normal health routines…
4. Music – Relaxing or uplifting music – There is nothing like your favourite song or dance tune to help soothe those overwrought nerves. Whether you sit down with a cuppa, sing your heart out in the car or have an impromptu dance around the lounge room, music helps bring us back to a sense of calm and well-being.
5. Metime – Getting married is the perfect time for pampering but I'm not just talking about hair, nails and a facial. Getting married is an emotional time for most people, the heightened energy during this time can get stored in your body creating long term tension and fatigue. Now is the perfect time to receive a massage or bodywork session. I highly recommend monthly or bi-monthly treatments leading up to your wedding. Letting the emotional overwhelm and tension be released from your body regularly is one of the best things that you can do leading up to your wedding day. Grooms and partners can even do this too!
6. Rehearsal – It is so important to have a rehearsal for your wedding day, especially if you have a large bridal party or special rituals that will be taking place on the day. Knowing where everybody will be standing, how long it takes to walk down the aisle and who is doing what is paramount to calming those fears of the unknown. Even if you are only having a small wedding, it is a great idea to visit the venue with your Marriage Celebrant so that you can discuss ideas and logistics before your special day.
7. Imagination – If you have done a rehearsal or know your wedding day space well, it is a great idea to visualise how you want your day to look from start to finish. Research has shown that when people spend time regularly visualising the outcomes they desire they have a much higher rate of success! This is why I strongly encourage a rehearsal day before your wedding takes place.
8. Positivity – It is too easy to get swept along in all of the things that can go wrong but when it comes down to it, your wedding day will be exactly what it needs to be. Staying positive, keeping an open-mind and being able to flow with any necessary changes will make a massive difference with how much you enjoy the lead up to that magical moment. Remembering the love that has brought you together is the most important thing you can do while planning your wedding. Whether you are eloping by yourself or inviting every friend and family member you have, this day is about you and your beloved, nothing else matters…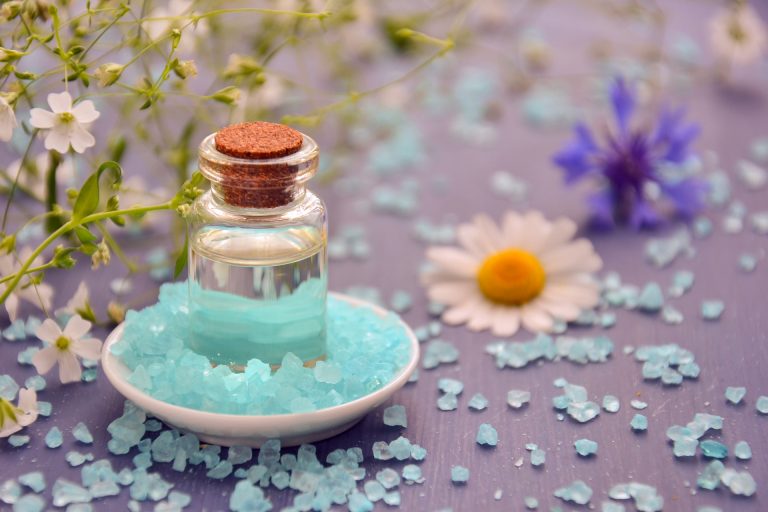 9. Essential Oils – There are a myriad of essential oils to help calm, soothe and relax a stressed out body and mind. I always have a little bottle of 'Stress Away' and 'Peace & Calming' essential oils handy for my brides. You will be amazed at how quickly it works. You could add some drops to a favourite diffuser, use them as perfume straight onto the body, get jewellery that is specifically designed to hold essential oils, or add it to you bouquet on the day.
10. Pause – You have finally made it, the big day has arrived, you are walking down the aisle and it all feels a little surreal. The wedding ceremony usually goes a lot faster than you imagine it will. My suggestion to all couples is that when the bride (or groom) arrives at the front of the aisle, take a moment to pause, breath and connect. You may like to do this just for yourself, or arrange with your beloved beforehand to have a few moments of eyes and hearts connecting before we begin.
As a Marriage Celebrant it is so important to me that your special day runs smoothly and easily. Bringing connection and meaning into your ceremony is something I absolutely love to do!
If you are still looking for the perfect celebrant for your day, please contact me, I would love to discuss your ideas and desires for your wedding day.
Would you like to share this with others?
Or follow Shekinah here...